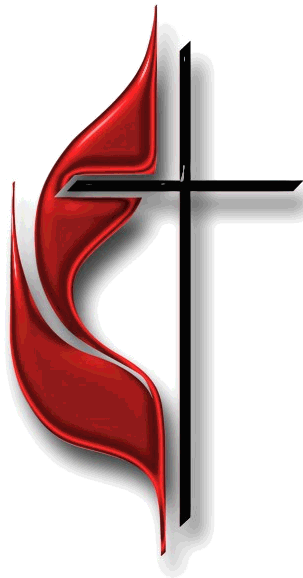 Brea United




Methodist




Church
The Rev. Hee Jung Yu, a native of Seoul, Korea, is an ordained Elder in the California-Pacific Conference. She graduated from Claremont School of Theology with a Master of Divinity degree. Before seminary, she received a Bachelor of Science in Chemistry from the University of Southern California. Pastor Hee Jung completed chaplaincy internship at Vitas Hospice Care in West
Covina, and her fellowship at the Ronald Reagan UCLA Medical Center in Westwood.
In the local church, Pastor Hee Jung has engaged in cross-cultural ministry throughout her tenure. She has served the local church as Director of Children's Ministry and as Senior Pastor. When Hee Jung moved to the USA to attend USC, the last thing she expected was a call to be a pastor. After graduating from USC with her BS, she remained at USC to pursue a PhD in Chemistry.
While enjoying her life at USC as a student, researcher, and teacher, Hee Jung fell critically ill. Facing her own mortality, she began a quest for divine purpose in her life. This quest became pivotal in her decision to change vocations. As a person who has experienced God's profound transformative love through her own health issues, Pastor Hee Jung has a heart for people who struggle to connect with the Divine when they are most vulnerable.
Through her illness and her experiences with the people who graciously walked that difficult journey with her, Hee Jung has become a pastor who preaches a God who accepts us where we are and never leaves us when we are most vulnerable.
Email: heejung.yu@cst.edu
John Catanzaro,

B.M., M.M.




Minister of Music
John has nearly forty years' experience in the fields of music education and pastoral church music ministry. He is a certified Director of Music in the United Methodist Church. In his current position at Brea UMC he serves as worship music leader, keyboardist, and director of the Chancel Choir.
​
John Catanzaro is a Creator; one who manifests beauty and wisdom for the life of the world. He is a student of the Way of Wonder, living life from a path of service as an artist, musician, composer, writer, and presenter. John is a trained leader and facilitator of small groups in which he seeks to integrate the flow of Spirituality and Soul with Creativity.
In the past, he has led groups on the subjects of The Musicians Soul, The Creative Life, The Artist Way, and has recently designed a group on Creativity as a Soulful Path as part of a Sacred Journeys series for use in churches.
John is creator of transformational music that seeks by intention to bring beauty to life and offer healing to the soul.
His music is featured on various websites and has been used in conjunction with collaborative multi-media projects both locally and at large for the greater world community.
​
Please click on the provided links to explore several of the various sites on the internet where his compositions are featured and available, and enjoy some samples of John's music.
John can be reached at musicministry@mindspring.com.
Michele Lombardo,




Office & Facilities Manager
Michele has served as office manager at BUMC since 2019. She graciously and efficiently handles a wide array of responsibilities, including facilities management, Sunday School backup instruction, publications, and media relations.
Michele's background includes leading a small group ministry and managing youth sports programs. She earned her B.A. in Psychology from UC San Diego, and resides locally with her husband John.
She can be reached at office.breaumc@gmail.com.
Brad Newland,




Co-Sunday School Teacher
Marissa Carnahan,




Co-Sunday School Teacher
Gareth G. Waughan,
A/V Tech Coordinator